Telecommunications Partners
Want to Learn More?
As a leader in telecommunications technology, Toshiba Telecommunication Systems Division is committed to designing and manufacturing America's highest quality business communication systems.
---

Mitel Network's broad portfolio of solutions provide advanced voice, video and data communications platforms, desktop phones and Internet appliances, intuitive applications for customer relationship management and mobility, messaging and multimedia collaboration.
---

Avaya, a global leader in business communications, provides solutions directly and through its channel partners to leading enterprises around the world.
---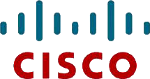 Cisco is the worldwide leader in IT that helps companies seize the opportunities of tomorrow by proving that amazing things can happen when you connect the previously unconnected.
---

From Education and Hospitality to Healthcare and Manufacturing, Extreme combines world-class products with global perspective to build nimble networks that deliver a tighter connection with customers and stronger bottom line results.
View Extreme Networks Products »
---

Adtran is a leading global provider of networking and communications equipment. Adtran's enable voice, data, video and Internet communications across a variety of network infrastructures. Adtran's solutions are currently in use by service providers, private enterprises, government organizations and millions of individual users worldwide.
---
Latest Technology News from the Toshiba Blog